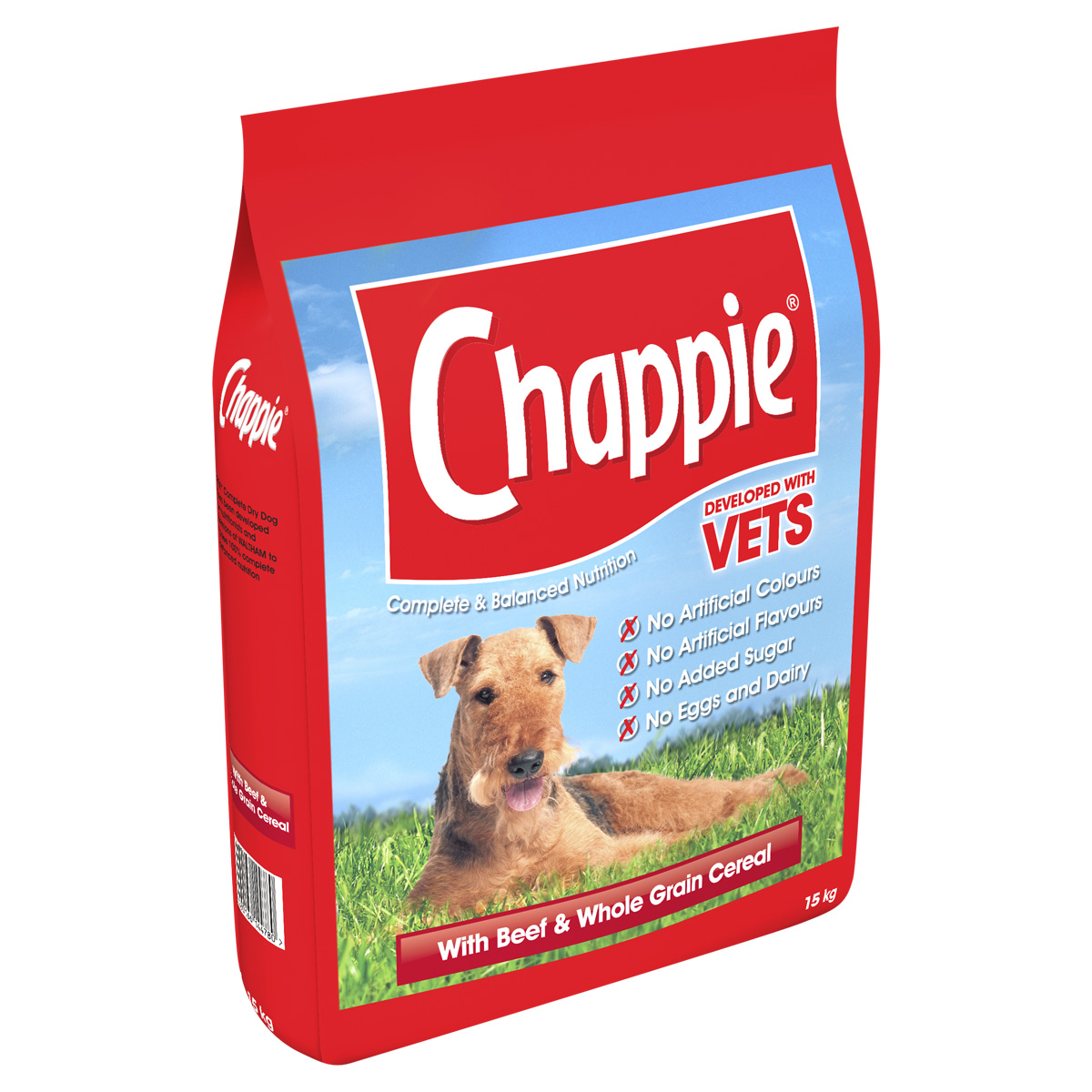 Chappie Dog Food Complete and Balanced Nutrition endorsed by Vets.
As one of the oldest brands of dog food on the market, the vet trusted food has been perfected to provide your dog with a unique, balanced recipe to provide them with a wealth of vitamins, minerals and nutrients to keep them healthy and bouncing around during their adult life.
We stock some of the popular flavours and sizes, but addition to this, we will stock any variety in the Chappie range just for you. Just use our special order service by contacting us on 01270 586250 or email hello@homefeeds.co.uk or via our popular facebook page.