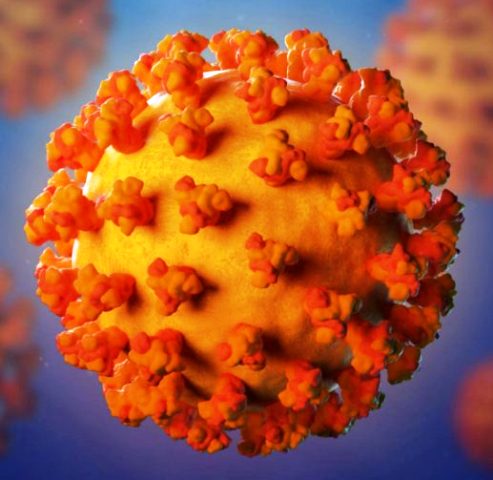 CORONAVIRUS COVID-19 PANDEMIC UPDATES
PLEASE READ THE FOLLOWING UPDATES WHICH GIVE YOU INFORMATION ON HOW WE ARE MANAGING THE SUPPLY OF PET & ANIMAL FEEDS DURING THIS PANDEMIC.

IT IS EXTREMELY IMPORTANT THAT YOU FOLLOW ANY RESTRICTIONS WE HAVE WHEN VISITING US, THESE MEASURES ARE THERE TO PROTECT OUR EMPLOYEES, TO PROTECT YOU, AND FOR US TO MITIGATE THE SPREAD OF THE DISEASE.
CORONAVIRUS UPDATE 02/11/20

From Thursday 5th November Homefeeds WILL REMAIN OPEN AS USUAL. The store is (and has been) Covid secure, and we will continue to operate in a safe & protective way. We would ask that all customers adhere to our policies as these will be enforced to protect both you and our staff. We will offer guidance to customers of our policies whilst in-store, so please do not be offended if we ask you to do something whilst shopping with us. We must also advise that PANIC BUYING is completely unnecessary, as stocks will be ok if purchasing remains normal – we will restrict purchases to normal quantities if we feel that excessive purchases are being made. We offer one of the safest shopping experiences with….
Out of town site
Large private car park
Easy store access – all on one level
No doors or handles to have to touch
Wide uncluttered shopping isles
Store cleaned daily
Fully screened till area
Clear 2mtr floor markings
Conscientious staff
If you feel that you do not wish to visit the store during the lockdown, we offer a phone & collect service – just call the store on 01270 586250 or email sales@homefeeds.co.uk or message the page, and you can pay over the phone and then safely collect your items from the car park.
Whilst we may not be considered as key workers, we are putting ourselves on the frontline by remaining open to ensure our beloved family pets are looked after during these difficult times. Our pets will play such an important role in our wellbeing during this next lockdown – so we ask that you do your best to keep us safe, and please adhere to all our in-store policies.
CORONAVIRUS UPDATE 22/07/20

Whilst not everybody agrees with the mandatory wearing of face coverings in retail environments, we have to advise that we cannot allow customers to enter the store without a mask from Friday 24th July. To help people understand the ruling a little better, we have provided extracts from the Health Secretary's statement and some additional Government guidance below….

Health and Social Care Secretary Matt Hancock makes face coverings mandatory in shops and supermarkets from 24 July 2020. (Shown below are extracts from the statement made 14/07/20) For the full statement click here

"In recent weeks, we have reopened retail and footfall is rising. We want to give people more confidence to shop safely and enhance protections for those who work in shops"
"Both of these can be done by the use of face coverings. Sadly, sales assistants, cashiers and security guards have suffered disproportionately in this crisis"
"The death rate of sales and retail assistants is 75% higher among men, and 60% higher among women than in the general population. So, as we restore shopping, so we must keep our shopkeepers safe"
"Providing people with additional protection when they are not able to keep 2 metres from others, particularly people they do not normally come into contact with"
"Under the new rules, people who do not wear a face covering will face a fine of up to £100, in line with the sanction on public transport and just as with public transport, children under 11 and those with certain disabilities will be exempt"
"The liability for wearing a face covering lies with the individual"
"Should an individual without an exemption refuse to wear a face covering, a shop can refuse them entry and can call the police if people refuse to comply, the police have the formal enforcement powers and can issue a fine"
In addition to the new law, the government has issued further guidance including…
It is not compulsory for shop or supermarket staff to wear face coverings, although employers should consider recommending their use where appropriate and where other mitigations are not in place.
Because face coverings are mainly intended to protect others, not the wearer, from Coronavirus (COVID-19) they are not a replacement for social distancing and regular hand washing.
It is important to follow all the other government advice on Coronavirus (COVID-19) including staying safe outside your home.
CORONAVIRUS UPDATE 29/07/20

We have redesigned the store layout now, and we think it looks great!. We have really wide isles with lots of space for you to shop safely. Two meter social distancing rules still apply in our store, and it is very easy for you to adhere to this. The whole store is accessible now, and with our large free car park, no door handles to touch, no stairs to climb, the fully screened till area, hand sanitisers, and the openness of store layout – we feel we are one of the safest stores you can shop in. So come and have a look at what we've done.
CORONAVIRUS UPDATE TUESDAY 07/04/2020

We're all getting used to the new "over the counter service" now, and everything is working very smoothly. We have built our stocks up to their normal levels now so have lifted any buying restrictions within reason. Our staff are still well protected using this new system, and customers are also being served with care and professionalism. We will be open all over this bank holiday weekend with our normal bank holiday times on Friday and Monday, and our normal opening hours for Saturday & Sunday. We are still operating a priority telephone ordering service for NHS workers, so goods can be collected quickly & safely for these key workers. If you want more information on our in-store protection measures, or to tell us your requirements when visiting, please call 01270 586250.
CORONAVIRUS UPDATE TUESDAY 24/03/2020
Our over the counter service is working really well, with little extra waiting times for our customers. We have had another large delivery of stock today, but will still be enforcing strict limits of the purchase of feeds (1 large bag of food over 10kgs and 2 packs of anything else per animal type). Once we have fully stocked the store and things settle down, we will review this policy again. Please remember it is card only for payments, and from 01/04/20 the banks are lifting the contact less limit to £45.00.
CORONAVIRUS UPDATE MONDAY 23/03/2020
Following on from the Prime Ministers announcement tonight, he states that you can leave the house for essential shopping only. Homefeeds has clarification that pet shops are allowed to stay open. Please comply with all our social distancing measures when you visit the store. We will be open for business as usual, but we will however only allow 2 persons at the counter area at any time. We feel that our pets will be absolutely critical now to our mental heath and well being as we become more isolated and we must ensure that we care for them no less than we did before this dreadful virus reached our shores.
CORONAVIRUS UPDATE SUNDAY 22/03/2020
Due to the escalation of the emergency situation over the past 48 hours, we have decided to implement further social distancing measures in our store from 9.00am Monday 23/03/20.
We believe that it is absolutely essential that we remain in a position to supply pet & animal feeds indefinitely and we ask that you please bear with the inconvenience as we introduce these new extra measures. Our pets will be more important to our mental health and wellbeing more than ever now, as we have to spend more time on our own – so it is imperative that we can keep them well fed and looked after during these difficult times.
As of 9.00am on Monday 23/03/20 we will be operating an "OVER THE COUNTER" service only. This means you will be able to order and pay for your goods at the counter, and then we will collect your goods together and pass them over the counter to you. With the other measures we introduced on Friday, this will help us fully implement strict social distancing measures. We will have to limit the range of products available to essential items only (for example we will not be selling leads and collars etc) but this will allow us to PROTECT our food stocks from panic buying, whilst protecting our employees from exposure to the virus in the workplace and protect customers from each other when visiting our premises.
We will not allow a large number of customers to be waiting at anyone time, and will operate a "one out, one in" policy if numbers grow beyond 5 customers waiting at any one time. We will serve customers as quickly as possible, and as all our loyal customers know – we love to talk to you! – but with these new measures we will ask you to leave as soon as you receive you goods.
We apologise in advance for any disruption this may cause, but if this keeps a steady supply and availability of pet foods whilst protecting our employees and customers, we feel this is the best thing for us to do in this national emergency.
As all our employees will be working hard to keep the supply of feeds available to you, we will not be able to reply to social media messages about stock availability or prices etc. We have plenty of stock arriving over the next 7 – 10 days so please do not attempt to panic buy at this present time, we are working hard behind the scenes with our suppliers to ensure availability. ALL the current stock shortages have been 100% caused by panic buying, we would have been absolutely fine if normal buying habits had continued.
Until stock supplies return to normal we cannot reserve, or put aside, any items, but we will allow NHS WORKERS to reserve items until such time as they can come into the store to collect. Normal opening hours will remain in place until further notice and all measures we have in place will remain now for the foreseeable future.
PLEASE KEEP VISITING US as you normally would, we feel we have done everything we can to keep supplies going whilst protecting our customers and our brilliant hard working employees – we're all worried here at Homefeeds, but we are here ready to serve you the best we can under these extreme conditions. We cannot tell you how grateful we are for your loyalty, and we will do everything we possibly can to keep the supply of feeds going for you and your beloved pets & animals.
Stay safe… and whatever this may be, it will pass.
CORONAVIRUS UPDATE FRIDAY 20/03/2020
To all our valued customers,
We are in uncertain times at the moment, so we wanted to provide you with a quick update on our response to the ongoing Coronavirus COVID-19 pandemic.
We feel very strongly that because Homefeeds provides essential healthy food for the areas pets and animals, that we should do everything we can to stay open, with measures to safeguarding our staff and customers as our number one priority, so we are taking the necessary precautions to mitigate the risks associated with COVID-19.
Firstly, a key advantage in visiting Homefeeds is that we are situated in the open countryside with a large car park. You do not need to walk past hoards of people when visiting our store. The store is all on one level, and there are no doors or staircase handles to touch. Apart from the goods themselves, you can visit us without having any physical contact with any hard surfaces.
We are currently practicing safe distancing between all staff, we are using disposable gloves, we are using 70% alcohol based wipes for the card machines and trolley handles, and we have applied extra cleaning procedures for our staff toilets, kitchen and office areas. We have stopped using towels and staff are regularly washing their hands with soap and hot water. We have also re-structured our till area to allow safe distancing when paying for your goods – we would ask that you please respect these distancing measures between yourself and our staff.
Wherever possible, it is best for you to use contactless payments and we have suspended our limit of £5.00 for card payments (please see below for details on cash payments). We can also split payments over £30.00 so that you can use contactless for larger sales.
In addition to the above, from 9.00am on Friday 20th March, we will be introducing the following measures to be enforced for ALL customers visiting our store. When coming into the store you will be offered the following options…
The first option is.. to handle your own shopping around the store and lift your items to be scanned at the till, and then take and load into your car yourself – this way you will have had no physical interaction with the staff.
The second option is.. that we will get your shopping for you, we will place it to be scanned at the till, and then we will load your car for you – this way you will also have had no physical interaction with the staff.
The third option is.. that you can ring the store and place and pay for your order over the phone. Assuming we have stock availability you can then collect on a pre-agreed date & time. Your order will be brought out to you in the car park and you can load the goods yourself into your car, or we can do it for you.
We also will no longer be accepting cash for any sales from Friday onwards, this we know may be difficult for some customers, but handling cash between yourself and our staff is a key point of physical interaction that we wish to remove.
With immediate effect we have had to limit purchases to only 1 large bag over 10kgs per customer, and only 2 packs of any other goods under 10kgs. Our suppliers mostly have good levels of stock at present, and there will be little disruption if customers would stop panic buying goods – so unfortunately we must insist on this measure without exception. So, if you could help us by limiting demand of essential items we are confident that we can continue to feed our pets. We are receiving regular deliveries, but this is a very challenging time and we will only get through this if we work together.
Some other changes to our activities are…
Our harness fitting service is suspended (due to social distancing measures)
All loyalty schemes are currently suspended (due to physical interaction restrictions)
All dietary advice is suspended (due to social distancing measures)
In addition to all the above we would respectfully request that you complete your shopping as quickly as possible when you visit our store and try not to engage in too much conversation with our employees. We must also ask that if you are bringing children into the store, they must remain by your side the whole time you are visiting and that they must not be allowed to play with dog toys or other goods. The same social distancing rules must apply to them and we cannot have children running unfettered around the store.
Our employees cannot work from home and they will undoubtedly need to respond to personal or family challenges connected with dealing with COVID-19. So, we would please ask that you understand the challenging environment in which we are all working to try to ensure that we keep open and keep a constant supply of feeds to our beloved pets and animals. There maybe times during this emergency when we suddenly have to shut due too staffing issues, or maybe have to close early or end up opening later to stock shelves, and it maybe impossible for us to advise you of the ever changing situation in advance – so please bear with us, as we are doing our absolute best to try and keep the supply going for our pets.
We are constantly monitoring the situation and following the guidance provided by Government and Public Health England and will update you accordingly with any further developments.
My first and foremost priority is to protect my employees and to ensure that the companies activities do not contribute to the spread of this disease – but I also feel duty bound to do anything we can to make sure that food is available for all your pets and animals during this terrible time – our animals must never have to suffer. I wish all our loyal customers the best possible outcome during this time, we need to stay positive and get through this national emergency – whatever this may be, it will pass.
Thank you for your support and stay safe.
Richard Taylor
Managing Director