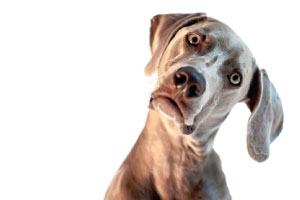 Homefeeds Dog Food Score Rating helps you understand the quality of the food you are feeding your dog. We help cut through those confusing dog food labels and give you a much clearer picture to the quality of the diet you are using.
Using are extensive knowledge of dog food ingredients, we have devised a simple scoring method to rate any of the dry dog foods being sold in today's marketplace. We looked at what the ten key components of what the best dog food should be, to ensure your beloved friend receives the healthiest diet possible, they are….
The meat must be named and be the main ingredient.

The named meat content must be over 20%.

The named meat content is listed as either dried, meat meal or dehydrated.

The oils, fats or gravy listed show the named animal origin.

The food contains Glucosamine or Chondroitin.

There are no meat & animal derivatives, or hydrolysed animal proteins.

There are no derivatives of vegetable origin, protein extracts or isolates.

States NO artificial preservatives, colourants or flavourings OR states all natural ingredients.

Contains NO cereals, rice, white rice, wheat, barley, corn or maize.

States product is hypoallergenic or gluten free or grain free.
Each of these key components scores 1 point, thus giving us the ability to rate any dog food out of 10. Your pet's health and happiness depends on you and the food you choose, and in our opinion this "out of 10" rating helps to give you the ability to make an informed choice for you and your dog.
Simply fill in the form below by entering your name, email address and the full details of the dog food you wish us to rate and click submit.
PLEASE NOTE: We do not rate "brands" we look at the individual type of food you are feeding, so please include all the details of the type of dog food you want rating.
We will email our rating back to you as soon as possible, along with any recommendations we may have.
It's all part of the high levels of customer service that we offer to help you make informed choices on the best diet to offer your beloved family pet.