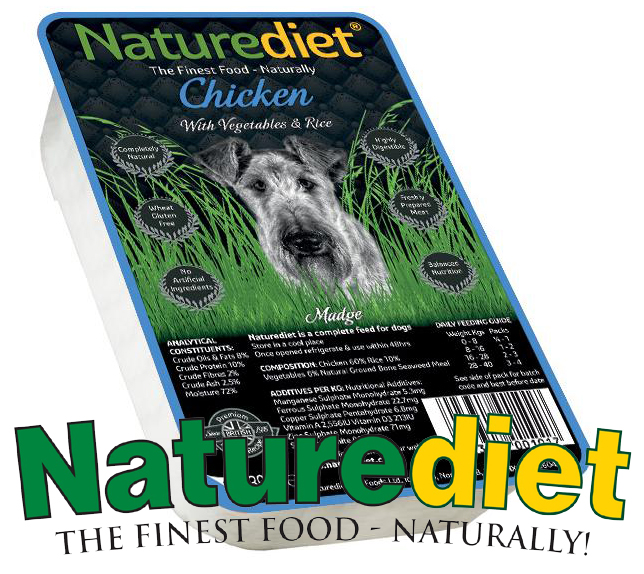 Naturediet Wet Dog Foods are a high quality wet dog food that is both healthy and nutritious.
Based upon holistic principles, using only the finest quality, natural ingredients, the standard range is made without artificial preservatives, colourings or flavourings and is wheat gluten free. Three of the range are single source proteins; Chicken, Lamb and Sensitive. These may help with allergy management.
We stock the standard wet range of flavours, but in addition to this, we will stock any variety in the Naturediet Pet Food range just for you. Just use our special order service by contacting us on 01270 586250 or email hello@homefeeds.co.uk or via our popular facebook page.