We have a very comprehensive range of poultry feeds, supplements and accessories at Homefeeds – and we specialise in the sale of large bags of feeds for your poultry. So not only do you get great quality products, but you save big as well – that's what Homefeeds offers you.
Alongside all the great value small packs of feeds we stock, we have all the following large bags in stock…
Layers Pellets
Layers Mash
Poultry Corn Mix
Poultry Grit
Growers Pellets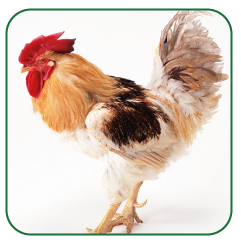 And if you are after anything specific then let us know. We have access to over 1000's products and can pretty much get anything that you want – just call and ask – it's all part of the service.
Our team are on hand to offer advice as to which is the best product for your poultry, and to source any products you are interested in. We can tell you "there and then" whether we get a special product for you, and how much it will cost – it's all part of our great customer service.
Don't worry about the big bags – if you need any help carrying anything to your car, we're here to help everytime. We have a large FREE car park right next to our superstore, and everything is all on the one level.