Purina Beta Complete Dog Food Recipes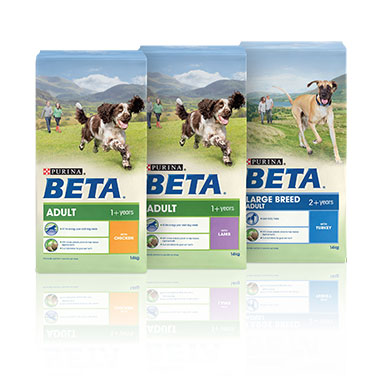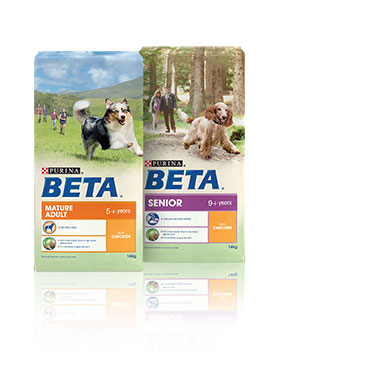 Purina Beta Complete Dog Food Recipes are quality dry foods containing the right balance of five major nutrient categories.
The five major categories are protein, fats, carbohydrates, vitamins and minerals. Beta is a complete diet of meat, cereals, oils and vegetables, carefully balanced to provide essential nutrients in the right proportions for the age, size and lifestyle of your dog.
We stock some of the popular flavours and sizes, but addition to this, we will stock any variety in the Purina Beta range just for you. Just use our special order service by contacting us on 01270 586250 or email hello@homefeeds.co.uk or via our popular facebook page.