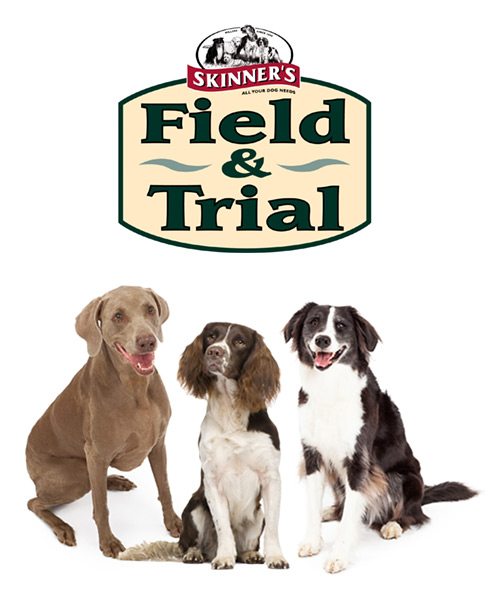 Skinners Field and Trial Dog Foods are specifically formulated for working and active dogs.
Many working and active dogs are essentially canine athletes trained for speed, endurance and discipline – with the added advantage that they enjoy human companionship! Feeding a special diet all year-round can keep dogs in peak performance condition.
We stock many of the popular flavours and sizes, but in addition to this, we will stock any variety in the Skinners range just for you. Just use our special order service by contacting us on 01270 586250 or email hello@homefeeds.co.uk or via our popular facebook page.