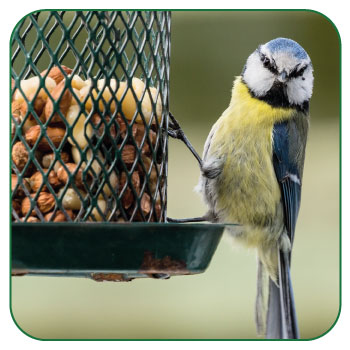 Homefeeds specialises in wild bird care.
We have been selling wild bird care products for over 25 years – during this time we developed a superior range of quality seed mixes that are carefully selected and freshly blended with the highest quality ingredients.
With the most comprehensive choice of large bags you will find anywhere, you will always get the best value and quality of product when purchasing from The Homefeeds Pet Food Supermarket. 
We have 20kg bags of quality wild bird seed mixes starting at £11.99
that equates to just 60p per kilo!
We think you will struggle to find a better choice and quality of ingredients for your wild birds.
We have bakery grade Sunflower Hearts, Grade A (the best) Peanuts, Black Sunflower and two specially developed high quality seed mixes all in 20kg bags. We also have mixes such as No Grow, No Mess & Fruity available in a range of sizes from 1kg to 12.75kg.
To add to our Wild Bird Care range, you will find all sorts of quality supplements such as best quality Fat Balls, Suet Blocks, Suet Pellets & Mealworms, with a great range of feeders and accessories.
And if you are after anything specific then let us know. We have access to 1000's of products and can pretty much get anything that you want – just call and ask – it's all part of the service.
Our team are on hand to offer knowledgeable advice on the best Wild Bird Care products for you, and we can cost any products you wish us to source for you – it's all part of our great customer service.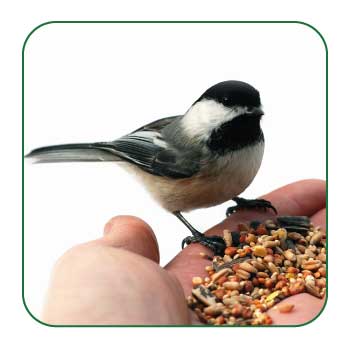 Don't worry about the big bags – if you need any help carrying anything to your car, we're here to help everytime. We have a large FREE car park right next to our superstore, and everything is all on the one level.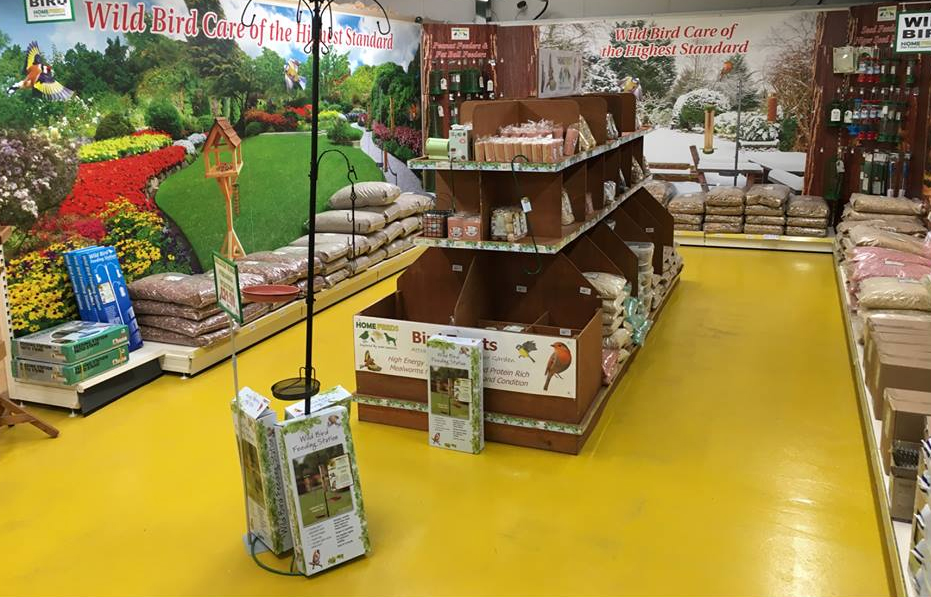 Why not come and visit our wild bird care department.
We have a great layout, easily view all the products, and there is plenty of space to move around and load your trolley.
We ensure our stock is always freshly packed, with deliveries arriving twice a week.
What you see on the shelf is what we stock – nothing is stock piled in a warehouse.
We're open 7 days a week
For more information on our wild bird department
call 01270 586250 or
email hello@homefeeds.co.uk